Interview with Klaus Bramhofer about his personal scenario for autonomous driving in 2030
Autonomous driving: When the driver becomes the passenger. This is the idea of road traffic in the near future. Driving assistance and safety functions are being designed to gradually automate basic driving tasks. To enable this, the vehicle must always keep a close eye on its surroundings – in real time. Sensor applications such as cameras, radar and lidar systems play an important role in this context. The connection of such devices to the on-board power system has a major impact on the network architecture of vehicles. Data transmission solutions with low latency and perfect screening are of great importance in this respect. And this is precisely where MDs competence lies.
Tech Talk is an interview series that introduces you to some inspiring characters inside and outside MD and the world of tech, innovation and beyond.
In this episode of Tech Talk, we sat down with Klaus Bramhofer. We talk about his position as Head of Technical Product Management at MD, his personal scenario for autonomous driving in 2030, the effects on the on-board power system and what MD is doing to be prepared for this.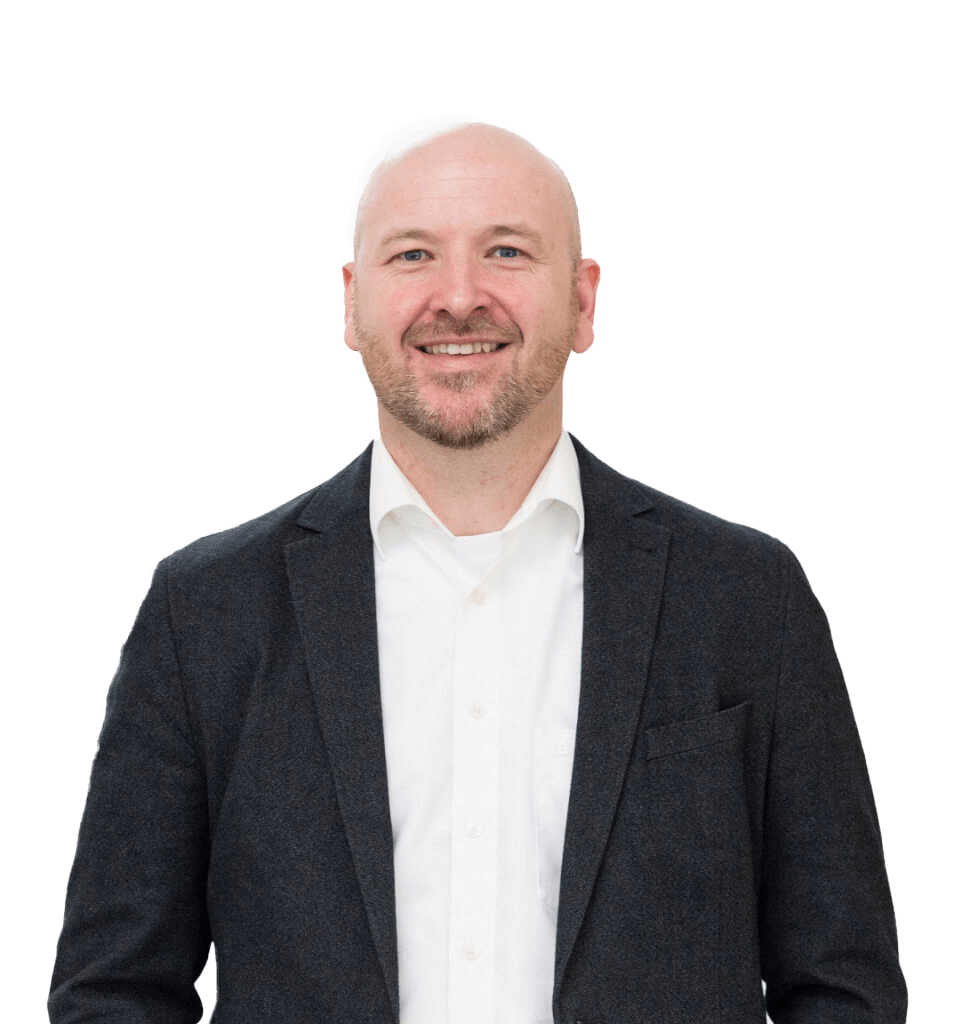 Klaus, tell us a little about yourself, personally and in a business context:
Klaus: Hi, I'm Klaus, 44 years old, happily married and dad of 3 kids. I've been with MD since 2008 and am responsible for technical product management, electronic products and our new connector system C-KLIC. In my private life I like to play music and I am active as a soccer coach.
What is your personal scenario for autonomous driving 2030? How will the situation be?
Klaus: Personally, I think that by 2030 the first vehicles will already be driving fully autonomously. That would now be another 7 years for legislation to regulate the necessary issues. From a technical point of view, implementation should not be a problem. After all, vehicles are already driving autonomously around the world.
Which effects does this development have on the vehicles´ interior?
Klaus: Current concept studies by OEMs show that the interior of a vehicle will definitely become more comfortable. The trend will probably go in the direction of a living room or office, naturally with the necessary infrastructure in terms of infotainment and connectivity. Traffic events will increasingly fade into the background for the occupants.
What changes will this bring to the on-board power system?
Klaus: At the moment, new architectures such as zone architecture are being discussed, which should make it possible to realize shorter transmission paths and thus the necessary connections. However, this in turn means that the control unit responsible for a particular zone must provide significantly more computing power in order to serve and process more applications.
Consequently, a large amount of data has to be exchanged between the individual zones, which places increased demands on the transmission links, currently still predominantly copper-based solutions. The latest transmission systems set limits at 25 Gbit/s or 15 GHz. At some point, however, new systems will certainly have to be considered in order to be able to transmit the constantly increasing data rates. Optical data transmission will certainly become the focus of attention again.
Autonomous driving also requires more and more sensor technology (lidar, radar, camera, etc.) in order to be able to scan the environment optimally and also communicate with it. Consequently, more cables and plug-in components are needed for this as well.
What is MD doing to be prepared for this?
Klaus: On the one hand, MD is pushing ahead with automation in the manufacturing of its products and harnesses. Only with a high degree of automation, can the ever-increasing quality standards required be maintained and implemented. Therefore, MD decided some years ago to develop and build production machines and equipment in-house, in order to be able to act more independently from the market.
On the other hand, MD also tries to generate more capacity by establishing new production plants and expanding existing plants, in order to meet the future increased demand for cable assemblies.
A further building block in the future will be the development of our own plug-in components, in order to deepen our know-how in the assembly and to simultaneously serve the expected market volumes.
Thank you very much, Klaus for this very interesting interview!